With fierce competition forcing vehicle manufacturers to reduce time-to-market to less than two years, the worldwide automotive industry is facing intense challenges.
These issues and possible solutions were addressed at a seminar hosted by IBM South Africa and CDC (CNC Design Consultants) at Automotive Supplier Park in Pretoria in August.
IBM SA's Rui Mendes says the focus was on giving delegates an understanding of how to address real-world engineering challenges by using technology to shorten lead times, reduce costs, increase product quality and reliability and raise productivity.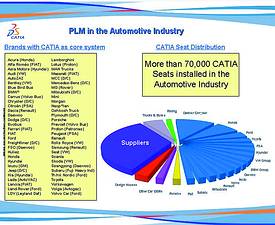 "The only way to achieve the drastic reduction in development time the industry is demanding is to introduce high levels of standardisation, design and manufacturing automation, coupled with close collaboration throughout the supply chain," Mendes says.
"Computer-based integration of design and manufacturing is essential for the '24-month car' to be achieved. This time-to-market reduction affects not only the manufacturers, but everyone in the extended manufacturing process."
As the worldwide marketer of CATIA (computer aided three-dimensional interactive application), the CAD solution from Dassault Systemes in France, IBM partners locally with CDC, a leading supplier of CAD and CAM products to the South African industry.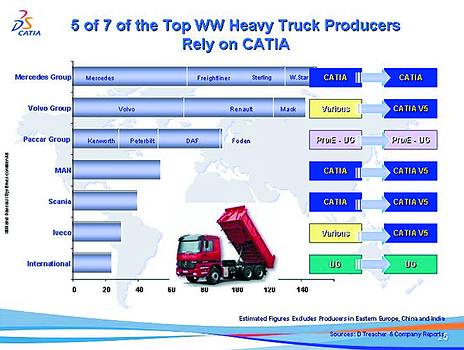 The seminar emphasised the use of CATIA's innovative Generative Tooling technology, which enables the automated design of jigs, fixtures, moulds and dies directly from the components of the finished product.
Igal Filipovski, managing director of CDC, says CATIA's Generative Tooling Design is the practice of duplicating an existing, already validated toolset model into a product and process context. Once this has been done, the tooling models are adjusted to take into account the new physical context. This adjustment must be as fast as possible and above all, it must comply with technology rules. At the end of this process is a new validated toolset.
"In the same way that standardisation was introduced into vehicle design to save time and money, standardised or 'generic' tooling needs to be introduced into production engineering so that standard tooling can be adapted and modified quickly and effectively for each new product iteration," Filipovski explains.
"When the underlying design has been done with state-of-the-art technology like IBM's CATIA Version 5, fundamental changes can be automated, thereby saving time and money."
The cornerstone of a true integration of people, tools, methodologies and resources in an enterprise, CATIA has a built-in capacity to capture and re-use knowledge that drives the implementation of corporate design best practice and frees end users to focus on creativity and innovation.
The system also has a technology called Knowledgeware, which runs in the background and helps users adhere to company standards without having to specifically check for compliance. If a designer strays outside accepted 'best practice', Knowledgeware warns him and ensures that the design remains compliant.
There are more than 70 000 CATIA seats installed in the global automotive industry. In South Africa, the CATIA customer base includes BMW, Daimler-Chrysler, Delta, Toyota and Volkswagen.