ECL makes a play for the aluminium smelter industry in SA with a new software design platform.
French-based ECL, which produces and maintains equipment primarily for aluminium smelters - generating 97% of its revenue offshore - is making inroads into South Africa following the establishment of ECL Services Africa Engineering, a company that has landed its first design contract with the Mozal Aluminium smelter in Mozambique, following the harnessing of specialised Pro/Engineer 3D design software from NASDAQ-listed product development company, PTC.
ECL Services Africa Engineering, until eight months ago only a parts and services supplier to Mozal and the Hillside smelter in Richards Bay, recently concluded its first design contract in South Africa with the design of a heat-shield for overhead cranes. Bruno Laberge, engineering manager at ECL Services Africa, says the company was able to meet 'strenuous design and delivery deadlines' thanks to the harnessing of 3D design software from CaddMan Coastal, one of the resellers of productONE. Laberge, who was seconded to South Africa eight months ago by ECLs Canadian subsidiary, has been given a brief to 'emulate the successes' of ECL in Canada. "ECL opened a subsidiary in Canada in 2000. Initially it only operated as a services and parts provider for ECL, but now it has been transformed into a company that designs solutions for the aluminium smelter market as well, an achievement we aim to emulate here in South Africa."
Laberge says that while the first design contract with Mozal 'is not huge', it is regarded as a breakthrough and ushers in what the company believes will be the first of many more design contracts. "The heatshield has to be delivered by June and we are well on track to achieve this. We managed to do the rough design in just two weeks and went on to finish the detailed design phase in just a few days. This was made possible, we believe, by using the features and design collaboration attributes of PTC's Pro/Engineer software. It certainly assisted us to meet our stringent time-to-market demands and, as a first project, it is a very good start."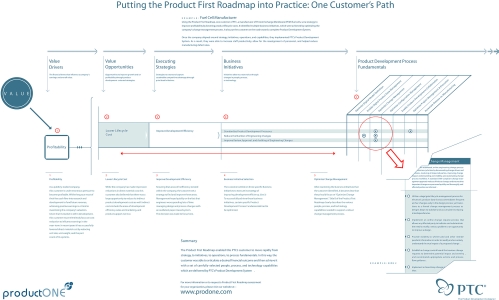 Laberge says that until the company elected to use Pro/Engineer as its de facto design software platform, ECL in SA had primarily provided services and parts. "While the company was established in 2001 it was only eight months ago that I was transferred to South Africa with the mandate to grow the design side of its business. The CAD software being used was not sophisticated enough to tackle the intricate designs and re-designs we need to generate in our industry. However, now that we have selected and implemented Pro/Engineer, we are now moving rapidly into the design phase of the operation and will modify existing equipment on offer by our parent company to suit the local requirements of our clients, as well as design entirely new products where requested - such as the heat-shield for Mozal. Essentially we are working with equipment from ECL that is now up to 10 years old. We are now well-placed to quickly and efficiently re-design these complicated, high-value pieces of equipment on request from clients, at the same time delivering products that suit the overall business needs, and which meet the stringent safety standards of Mozal and Hillside."
He says the Canadian operation, which also started as a small parts and services subsidiary, is now focusing increasingly on design provision and currently generates annual revenue in excess of $18 million. Interestingly, Laberge notes that ECL in France and Canada were using competitive design solutions. "However," he says, "our parent company is keeping a watchful eye on developments here. They are certainly happy with our maiden project and I suppose it is very likely that they will look at the attributes of Pro/Engineer far more closely now. The software is very well known - and widely used - in North America and other parts of the globe, but I believe it has only really made inroads into sub-Saharan Africa during the past three years or so. From a price performance point of view, it is certainly a viable option and we will be looking to use it in future projects at Mozal and Hillside."
Commenting further, Laberge says: "We, as a global company, pride ourselves in assisting our customers not only during the project phase but also while exploiting and maintaining the equipment throughout the life of the smelter. We ensure a worldwide coverage of our client base through local service units which incorporate all the ECL know-how. Each subsidiary offers a selection of services to the smelters in their area, including parts trading, rapid intervention on a 24 hour basis, refurbishment or upgrade projects."
Currently, subsidiaries are based in Canada, Mozambique, South Africa, Australia, the Netherlands, Middle-East and China.
CaddMan Coastal was appointed as productONE's reseller for the KwaZulu-Natal region towards the end of 2004 and aims to entrench PTC's software solutions, including Pro/Engineer and Winchill, in the region.
Says Alec Stevens, MD of CaddMan Coastal: "PTC's software range did not have much penetration in the KwaZulu-Natal region until recently. We, as the official resellers - with our expertise and knowledge of this area - are looking to make Pro/Engineer the most widely used CAD solution for schools, tertiary institutions and businesses in KwaZulu-Natal. There is an increasing demand from businesses for more advanced design software in the automotive, engineering, industrial design, defence and aerospace market sectors - and PTC's software is well-suited to providing a high level of price performance for many of these companies.
"The company has grown into an organisation generating more than $1 billion in turnover in just 10 years and its successes, we believe, are starting to be racked up in this country as well, with companies like Denel, Kentron, and Bell now among the client base."
For more information contact productONE, 012 673 9300.