New records were set when, during the design of the award-winning 10 000 unit Bophelong Focus housing project, Trinamics Engineers, managed to reduce the average time to complete drawings for the initial stage to 10 s per erf. This was achieved using AllyCAD.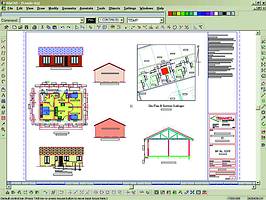 The second stage, on completion of the house, involves capturing the 'as built' house plan showing the house, foundations, site layout, on site and mains services. Again using the AllyCad macros, the average time taken to compile and send to plotter the consolidated drawing, came to 18 s per house plan. And, the local authority receives a complete and standardised high quality set of drawings in electronic and hard copy formats.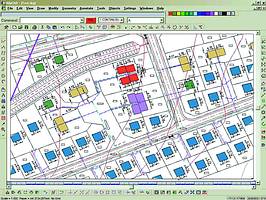 Trinamics Engineers, a Gauteng-based engineering consultancy actively involved in the delivery of low-cost housing. Since 1985 Trinamics has used AllyCad extensively and more recently the Civil Designer design-suite for most of the design work it undertakes.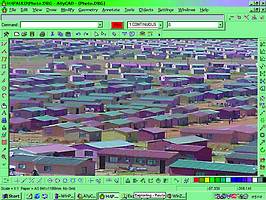 AllyCad, through its speed, simplicity and versatility, is used for visualisation of concepts, preliminary design, design, calculating of quantities and final designs. The program can handle a variety of file formats and, thus, interaction with other professions in the built environment is easily achieved.
Allyson Lawless
(011) 476 4100