For many companies, the ability to innovate efficiently and rapidly is a matter of survival. For more than 10 years IBM and the London Business School have studied the leading global manufacturers across all industries and sizes and have captured the key practices they have used to become best-in-class manufacturers.
Best-in-class manufacturers are variable, focused, and resilient to changes in the market. These characteristics lead to being more innovative to the extreme, where companies are creating new markets and knowing what the market needs, in some cases before it even knows what it needs. The latest cellular phones with built-in digital cameras are a good example of the importance of innovation. Cellular phone makers saw their sales stagnating, while digital camera sales were skyrocketing. So the innovative cellular phone manufacturers reacted quickly to this trend and incorporated camera lenses into their phones, while their less innovative competitors continued to produce a low-cost, minimal functionality phone, which consumers did not want.
Defined, PLM is a strategic approach to creating and managing a company's product-related intellectual capital, from the product's initial conception through its retirement. PLM improves a company's product development processes and its ability to use product-related information to make better business decisions and deliver greater value to customers. It enables collaboration across organisational and geographical boundaries, thus improving supply chain communication, business process efficiency, and innovation capability.
Transforming a business is a daunting and overwhelming task, but PLM can help smooth this process by enabling what is being called the next phase of e-business: on-demand. An on-demand e-business can respond with flexibility and speed to any customer demand, market opportunity, or external threat. Nobody can predict the future, but a company that can curtail fixed costs and build variability into its business processes will be more agile for unexpected changes. Utility computing is addressing this issue today by enabling engineers to access computing power when they need it and to shut it off when they do not. There no longer is a need to wait 60 minutes to run a mesh analysis on a workstation when the computing power of 100 2 GHz processors can be borrowed from a design lab 3000 miles away.
Over the past 20 years, manufacturing organisations have invested heavily in computer-aided design, manufacturing, and engineering systems, but today this is not enough. Leading IT analysts predict that by 2005 annual spending on the entire category known as product lifecycle management could top US$15 billion. And analysts such as Gartner predict that companies that do not implement PLM by 2007 will not even be able to compete. This is being driven by a number of business challenges and strategic imperatives. Some challenges include increasingly competitive markets, limited development funding, and constrained resources. The direct result is a delayed time to market, which costs market share and profitability.
It is obvious why companies are pursuing PLM so aggressively and why many vendors and analysts make the analogy that PLM today is similar, if not hotter, than the ERP boom of the early '90s. According to our customer data, properly implemented PLM has the potential to improve cycle times by 35-80%, increase productivity by 20-30%, reduce material costs by 10-25%, reduce engineering changes by 15-20%, and cut overhead costs by 4-12%. All of these savings and improvements can be used to cut costs and increase innovation, leading to more and better products and a stronger competitive position. In an era of fierce global competition and falling prices, use of PLM to increase innovation offers more potential to grow revenues than virtually any other avenue available to manufacturers.
If you have not started looking at PLM yet, you are not alone. Analysts estimate that fewer than 10% of Fortune 1000 companies have implemented PLM. However, PLM is growing rapidly, between 15-20% growth annually, and your competitors will catch up. The other good news is that you can reap benefits quickly by focusing precisely on those areas that will yield the highest payback for your company.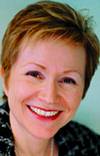 Christine Lemyze is vice president for marketing, product lifecycle management solutions at IBM.