Skorpion Zinc Mine deployed Bentley MicroStation and GeoGraphics software for its Planning and GIS operations. The workflow of the survey department requires much more intensive calculation and preparation to determine the ore volume that has been moved from the open cast pit and whether the process is effective.
Bentley Geospatial partners, GRID, started to audit the as-is process, helping the mine in getting all their features into the GIS system. Throughout the exercise it was necessary to first get a good understanding of the existing workflow before any recommendations or improvements to the process could have been made.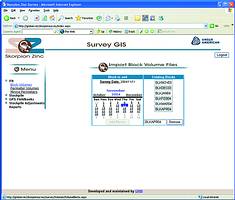 The process starts with a regular survey of the open cast pit by means of a sub-meter accurate GPS. All the information from the GPS gets downloaded into the Survey GIS system, which in turn loads all the information into an SQL database.
Information is labelled to indicate its origin and destination, pit walls and depths are indicated by means of layers, and all the pit blocks are labelled from the surveyors' master pit plan.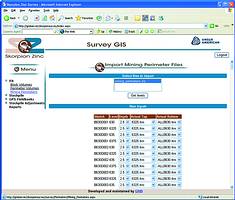 With the information loaded into the database and after certain calculations by survey-specific software has been taken into account, the Survey GIS system can extract the month-end reports for head office. The reports will indicate blasting volumes, how much material has been moved and finally how much useful ore has been sent to the refinery. This also helps management to track waste and unaccounted ore.
For more information contact Bentley Systems SA, 011 462 5811,
www.bentley.com